Overheard on twitter
No public Twitter messages.
Sign up to our
mailing list
Your email address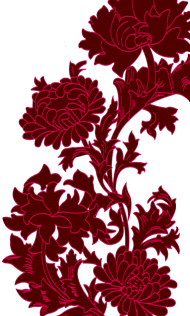 Please contact us at callinoquartet@gmail.com to purchase a copy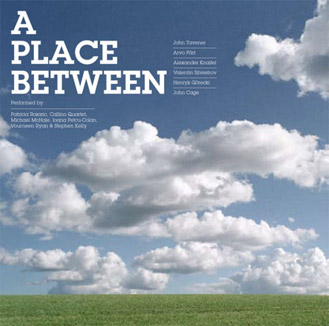 "If you're someone for whom contemporary music is a dissonant turn-off, then this could be the disc that converts you. The varied programme of short, often minimalist chamber music includes premiere recordings by Knaifel, Tavener, Pärt and Silvestrov, all inspired in some way by religious or cultural encounters. Inevitably then, the music is down-tempo, but it's comtemplative rather than syrupy. It's hard to single out favourites, but soprano Patricia Rozario is at her golden-hued best in Knaifel's 'O Heavenly King', while Silvestrov's string quartet, 'Ikon', is beautifully reminiscent of 16th-century viol music."
Classic FM Magazine
"…Tavener's Ikon of Joy/Sorrow here receives its first recording, the drone-and-chant texture simply and movingly realized by the Callino Quartet, while Pärt's timeless-sounding Da pacem Domine, in a world première recording of the string quartet version, is rendered with the same sensitivity…"
International Record Review 2009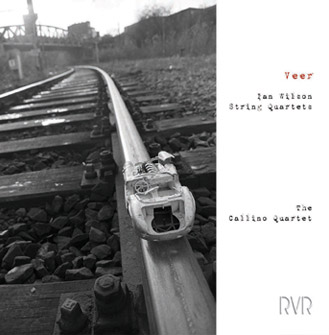 Callino Quartet Riverrun RVRCD 77
"Ian Wilson is the Irish composer who seems most ready to engage with the string quartet. This new disc includes his Fourth (Veer), Fifth ( . . . wander, darkling), and Sixth (In fretta, in vento), as well as the later Lyric Suite of "Seven Elegiac Pieces". The most impressive work here, and the one with the longest unbroken span, is the 18-minute Fifth, a piece that is often sonically pinched and emotionally anguished – it was written during one of the most difficult times in the composer's life. The lashing first movement of the Edvard Munch-inspired Fourth is like its expressive inversion. The Sixth and the elegies are more diffuse and seem by comparison rather less effective, even in the Callino Quartet's excellent performances."
Michael Dervan, The Irish Times
"Ian Wilson has now composed six numbered string quartets, all of them with evocative titles, and the fourth, fifth and sixth of them are included on this disc, alongside the Lyric Suite, a sequence of seven miniature elegies composed in 2004. The Belfast-born Wilson moved to Belgrade in 1998, but was forced by Nato bombing to return to the Republic of Ireland a year later, and these three quartets were composed in an 18-month period after his return. They are all influenced by his time in Serbia and use a wide range of extended playing techniques to reflect something of that traumatic experience, rapidly alternating and contrasting material of different characters.
"They are all imposing, highly wrought structures. The Fourth Quartet, Veer, is in two movements and apparently inspired by two paintings by Munch, while the Fifth and Sixth -… Wander, Darkling, and In Fretta, In Vento – which also reflects Wilson's reaction to 9/ 11, are both extended single musical spans, and both wonderfully vivid in these performances by the Callino Quartet."
Andrew Clements, The Guardian, June 22, 2007.