Overheard on twitter
No public Twitter messages.
Sign up to our
mailing list
Your email address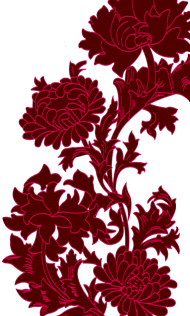 Critical Acclaim for the Callino Quartet
Callino Quartet, Tromp International Quartet Competition, Netherlands
'The third finalist, four women from Ireland and England, the Callino Quartet, reminded us poignantly of how truly wonderful a composer Mendelssohn was,is! Their warm, expressive and risky performance of his quartet Opus 80 was a crowning glory to the evening. What a level of performance these quartets brought to the proceedings, simply wow!'
www.classicsonline.com, January, 2009
Callino Quartet, National Concert Hall, Dublin
'The evening's greatest pleasure was the Callinos' performance of Debussy's early Quartet in G minor. The quartet have the knack of registering harmonic character with ease…this enabled them to capture the freshness of the only string quartet Debussy would complete.'
Michael Dervan, The Irish Times, Friday 25th July, 2008
Easter treat for classical music lovers
'Music lovers who were unlucky enough to have missed the feast of chamber music on offer in Cork over the Easter weekend would be well advised to keep an eye on the broadcasting schedule of Lyric FM. The six concerts that took place in the principal venue, Curtis Auditorium, Cork School of Music, were recorded for future broadcast and all of them are something to which I look forward. This mini festival began on Good Friday in St Mary's Dominican Church, Pope's Quay, when Haydn's Seven Last Words of Our Saviour received a most tender, polished and dramatic performance from the Callino Quartet. Other highlights included… the Callino Quartet playing Schumann.
'…The Callino Quartet's performance of the Haydn ('Fifths' quartet) was as good as it gets; joyous, true to the score, wonderfully expressive and fabulously exciting.
'…The Callino Quartet then demonstrated why their reputation is so high. Together with Finghin Collins they created an elegiac magic with Schnittke's Piano Quintet that almost moved me to tears…
Finally, both quartets combined for a gorgeously tuneful marvelously scored Octet by Svendsen to bring a well-attended feast of music to a most genial ending. Well done, West Cork Music, which organised and presented the feast.'
Declan Townsend, Irish Examiner, 27th March 2008
Callino Quartet, Hugh Lane Gallery, Dublin
'They opened with Beethoven's Opus 74 ("Harp"), capturing well the gentler, more relaxed mood with which the composer invested it after the rigorous, leading-edge quality of the three "Razumovsky" quartets published two years earlier. In particular, the Callino produced an almost voluptuous smoothness in the lyrical slow movement, though always nicely judged and without overstatement…'
Michael Dungan, The Irish Times, 15th January 2008
Maturity belying their years
'The Callino Quartet played with such dynamic musicality and passion on Saturday's coffee concert that there was little need to rouse the audience with caffeine beforehand. .. The final piece of the concert was the dark and personal String Quartet no. 8 by Shostakovich…Displaying an almost telepathic understanding of the music and each other, the group skillfully deployed the jagged rhythms and musical quotations effectively to the audience. Their articulation was impressive, the sound dynamic and expressive. this was a polished and well-considered programme of music. There was an element of freshness and modesty about the performance which was appealing and gave credence to the Quartet's sterling reputation.'
Belfast Telegraph, 6th November, 2006
Callino String Quartet
'An excellent programme and superlative playing marked the first concert promoted by Ireland Promoting New Music…I left this concert with two dominant impressions – the choice of music was excellent, and the unalloyed musicality of the Callino Quartet's playing was as good as you're likely to hear anywhere. Not for one second did they play the notes. Everything had expressive purpose, and at all times you felt that this was exactly how the music should go.'
Martin Adams, The Irish Times, 8th December 2005